Introduction
Nick Gray and I worked together in NYC.  If you don't know Nick, you should. Nick was described as a "modern day Emily Post" and that only scratches the surface. Nick is a twice-exited entrepreneur and investor who spends most of his time running a small family office and writing a weekly newsletter which I think is one of the most interesting things on the internet.  was his personal Chief-of-Staff during some of the big growth years of Museum Hack. Nick had just handed over the reins as CEO to the extraordinary Tasia Duske and was figuring out what the next professional chapter of his life would look like. We worked together to look at investments, supercharge bringing value to his network (a big priority if you know Nick at all) and most of all plan cool parties with awesome people. Everything from small cocktail parties to a large birthday party at Lincoln Center, of course with nametags. 
Nick is also very much stuck in my head thanks to the quote below 
"What idiot did this!?" is almost always, "A smart, well-intentioned person making tradeoffs you hadn't even considered." [Great reminder from @nickgraynews]

— Alexis Tryon (@AlexisTryon) January 24, 2018
Nick Gray and Cocktail Parties
Nick has a VERY specific way of hosting a party. I've seen it, dozens of times. There are 

name tags,

and 

icebreakers,

and 

party reminder messages,

and lots more. My favorite part about the parties was always how many new connections were made. My job was to help run all of the logistics to make them seamless. At our height, we were hosting one party per week.
This is a new book from Nick that will launch on June 14, 2022. He sent me an advance copy, and I've read various versions of the book over the past few years. I know it will be great.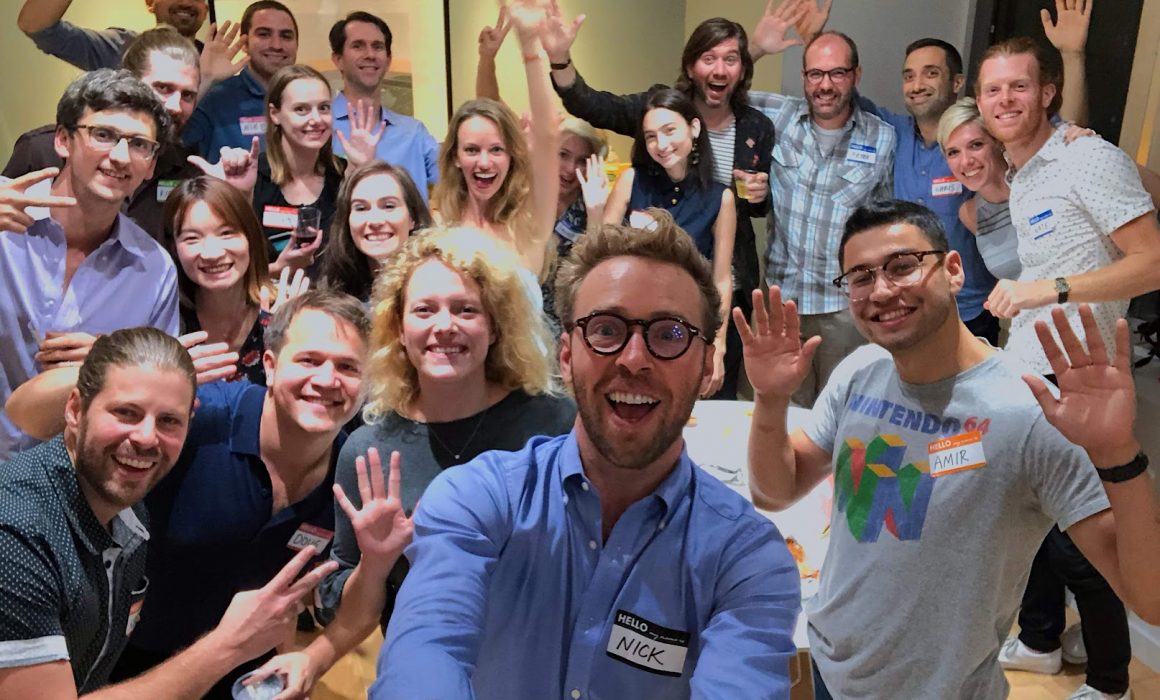 This is a whole site that Nick made about how to host a party, with various tips, tricks, techniques, shopping lists, etc. See more at 

www.party.pro,

and here are links to some of my favorite articles there:
How to Make New Friends
Nick says that the best way to make new friends or build your network is to learn how to host a happy hour or a cocktail party. The book talks a lot about that. It is an extremely tactical book.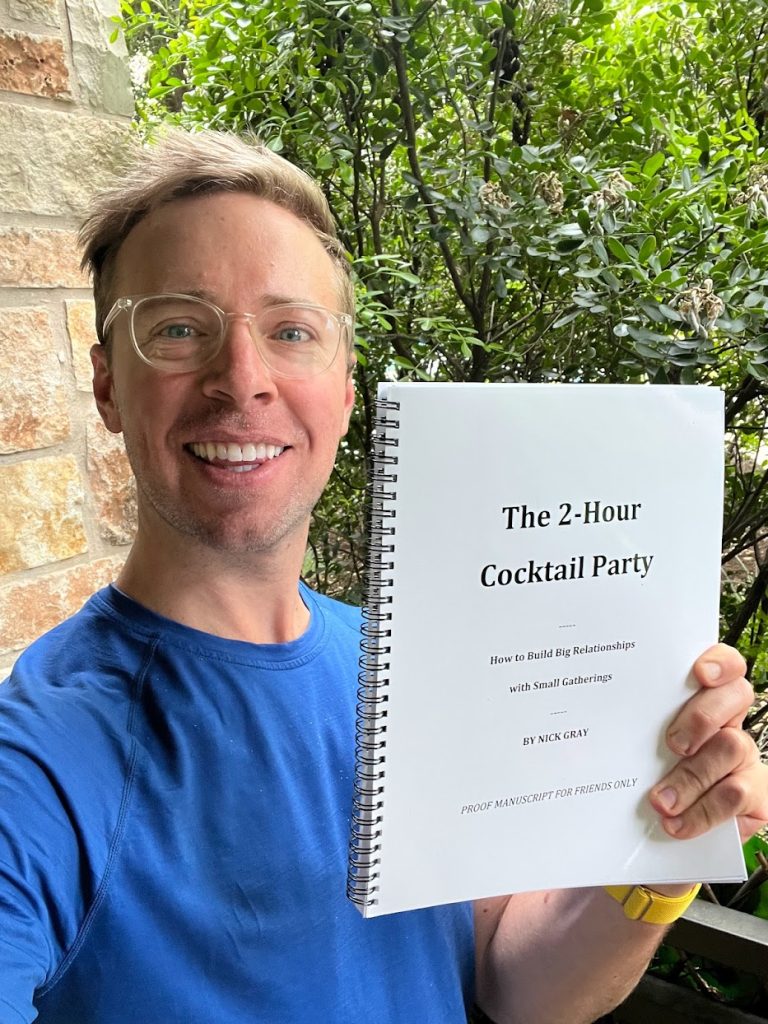 Conclusion
I'm super happy for Nick to finally get his book out. I learned so much from working with him and a good chunk of my networking game is inspired by the way Nick operates. I hope others can benefit from his unique way of hosting. It can be easy!  But of course, it also helps if you have a great Chief-of-Staff named Mike.

Let me know if you buy the book, would love to hear what you've learned.